I hope you had a restful holiday season, but now that the new year has begun, Democrats are back at work. Over the last year, we've made incredible progress.
We have now flipped 33 state legislative seats from red to blue. We've won in deep-red districts that Trump carried in 2016, including three state legislative seats in Oklahoma, as well as critical races in New Hampshire, Florida, and elsewhere. We've elected Democratic governors in Virginia and New Jersey – the first time we've won both in more than a decade. And just last month, we helped Doug Jones become the first Democratic senator from Alabama in 25 years.
We have some wind at our back, but success is not destiny. To keep the victories rolling, we've got work to do.
The American people are sending a message at the ballot box: The days of Donald Trump are numbered, the new age of Democratic leadership is just beginning. And Republicans have been put on notice for 2018 and beyond.
We're just 304 days away from Election Day 2018, so we're fired up, and we're kicking off the new year by putting our values into action. Democrats across the country have been organizing to give back to their communities like never before. Read DNC Associate Chair Jaime Harrison's Medium Post about Dems For You here.
This week, we also saw Trump dissolve his sham voting commission. This is a victory for our democracy, but we won't let our guard down for one moment. Make no mistake: Republicans aren't waging a war on voter fraud, they're waging a war on voters. As Democrats, our goal is the engage every eligible American voter as an active participant in our democracy. We want to make it easier, not harder for people to vote. And that means fighting voter suppression tactics to create free, fair, and accessible elections. As we begin the new year, the DNC is working harder than ever to protect the one right that preserves all others—the right to vote.
As Congress gears up to take action on America's broken immigration system, we've launched a new video series called "American DREAMing" to highlight the importance of DACA and why we all must fight for DREAMers.
With music by Gustavo Guerrero and Alex G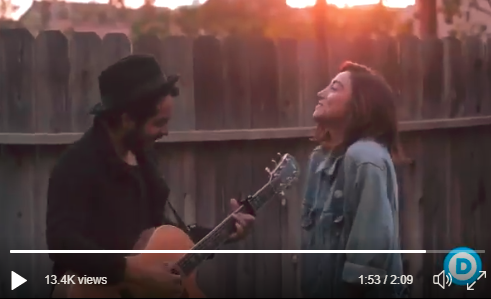 In the time since the Trump Administration eliminated DACA, more than 13,000 DREAMers have lost their legal status to live, study and work in the United States of America. As we enter 2018, the fate of nearly 800,000 DREAMers continues to remain in the balance. Trump's reckless decision to end DACA without a proper legislative solution will not only harm DREAMers but also our nation's economy.
It's time for Republicans to put politics aside, pass the DREAM Act, and give DREAMers the opportunity to continue making invaluable contributions to America. Congressional Democrats stand ready to pass the DREAM Act. It's the smart thing to do for our economy, and it's the right thing to do for our country. Democrats believe our diversity is our greatest strength. We will always fight for hardworking families and a smart, sensible immigration system.
I'm excited for the year ahead and thrilled to work with all of you to build a better DNC, organize to win elections from the school board to the Oval Office, and fight for a brighter future for all Americans.
Best,
Tom
––––––––––––––––––––––––––––
Tom Perez
Chair
Democratic National Committee